What We Do - Family Homes Staged In A Day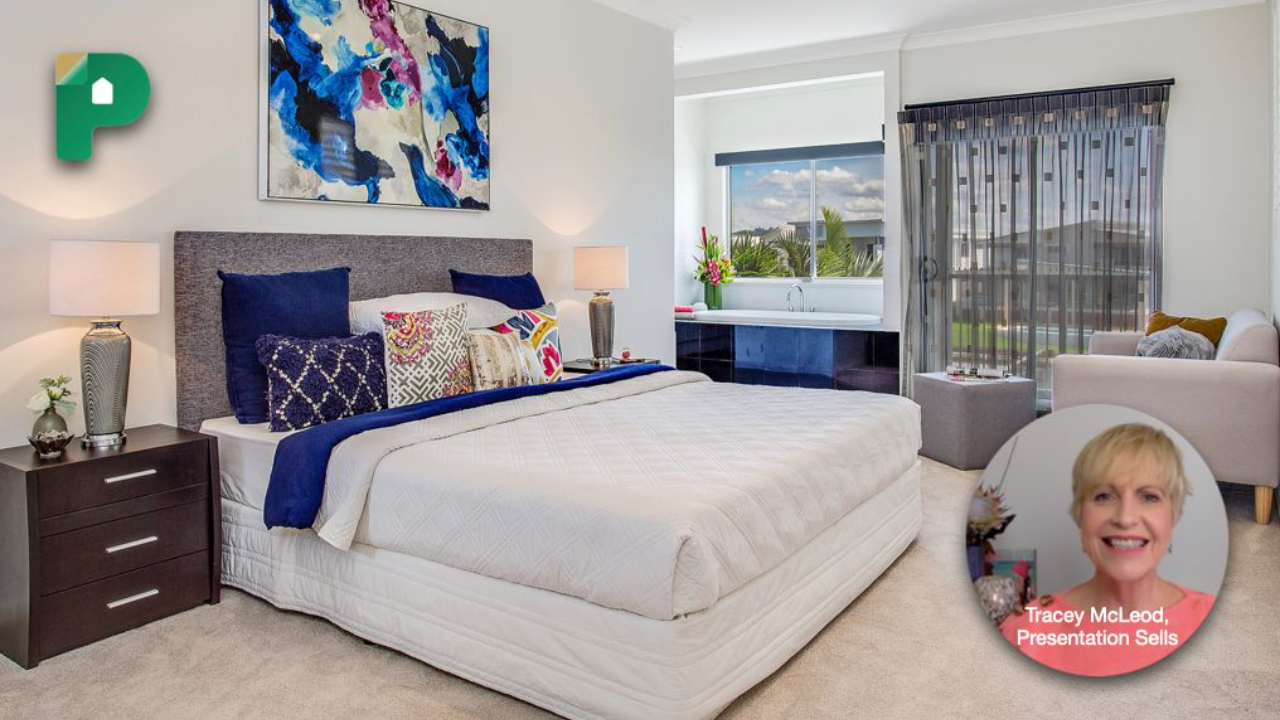 Family Homes Staged In A Day
What to look for in a home staging service
Tracey McLeod from Presentation Sells describes the benefits of the 2-Hour Home Staging Consultation for occupied family home sellers.
At Presentation Sells, we specialise in home staging and property styling services to help homeowners sell their properties quickly and for the highest possible price. We are the top property staging provider on the Gold Coast, and our team has the expertise to help you regardless of your budget, time frame, or selling price point.
Our owner Tracey McLeod is the Gold Coast's most highly awarded home stager and has helped many clients make between $40,000 to $250,000 extra on their home at sale in 2017 alone. As experienced home staging professionals, we provide a two-hour consultation that is affordable for every home seller, whether you're selling your first home or your last.
We believe that home staging is not just about glamour shots; it's about real homes and making sure that everybody has the same opportunity from staging to sell. Our team has a great track record of providing exceptional home staging services to people on the Gold Coast, helping them get outstanding results from staging to sell.
If you're staging to sell your property on your own, it can be a very tough road that can lead to tears and frustration, and it may not necessarily put money in the bank at the end of the day. We can help you get started or make your staging investment more affordable with a repayment plan.
At Presentation Sells, we understand that your property is a valuable asset, and we want to help you make the most of it. Contact Tracey now at 0401312323 to get started on staging your property for a top dollar sale.
Tracey McLeod's passion for home staging started over a decade ago when she viewed a century-old home that had never seen structural changes. She could see a hundred years of life unfolding before her, and as she mentally toyed with the furniture placement and design styles of different eras, she suddenly hit reality. The dirty socks on the floor and mismatched furniture showed rooms uncertain of their purpose or style, and the dark, dingy, and disheveled spaces told her nothing of the fun or future the buyers would have.
When the agent called to ask her what she thought of the property, all she could say was $50,000 because that's how much she thought the owners were giving to their buyers by not properly presenting their home for sale. For most people viewing the property, it was hard to see past the current owners' ignorance. For others, it was an opportunity to discount. For Tracey, it revealed her purpose. She knew she could help these homeowners and many more like them, reveal the gold in their homes for sale and be empowered and supported by the home staging process.
Staged In A Day Reviews
Tracey McLeod staged my home for sale. I was amazed at how she was able to make only minimal changes (rearrange items, change the orientation of items, move items from one room to another, add in carefully chosen, colour/style coordinated items from her vast inventory, and, of course, remove a lot of my items!) but totally transform my home, all in just one day!She works quickly and efficiently, is a very pleasant and professional person to work with and, best of all, charges a very reasonable rate indeed for her expert services.The end result: my home sold in one just weekend, and at a higher price point than I expected! Lawrence Peters, Gold Coast
I needed a lot of help styling my home for sale and my real estate agent recommended the lovely Tracey McLeod. From the very first phone call she has been very professional and a pleasure to work with, at what can be a stressful time of selling the family home. Tracey & her team's work transforming my home was truly breathtaking. I left in the morning and when I returned home I was absolutely blown away, so much I was wondering if I really should sell the house any more, I was in love.
The buyers obviously fell in love with it too buying the property after the very first open house. I highly recommend Tracey and next time I will be getting her in from day one in my new house so I can enjoy her work to the fullest. Amanda Irvine, Springfield Lakes
I contracted Tracey McLeod to style an investment property I wanted to sell. I was truly impressed at how easily they were able to turn an average property with the tenants furniture in place, into an open, spacious, luxurious property.Their knowledge and experience truly demonstrated the value of having a property styled prior to sale. They were able to achieve miracles through inspired furniture placement and colour enhancement by introducing a few key items.The tenant even commented, "...who knew this house, with my furniture, could look this good." Janet Collard, Yatala
TOP NEWS & NEW RELEASES
Home Transformation Week
Sign up now for Home Transformation Week, a free 7-day fast track program that fully equips you to understand the real estate market and helps you get started on the 6 essentials for a top-dollar home sale! Simply go to the home page and sign up today!
House Proud Home Sellers
Are you a bona fide home seller who wants to sell the home you are living in for top-dollar? Look no further than House Proud Home Sellers, an intensive online action program designed to help you achieve your home-selling goals. Everyone can get started for free with Home Transformation Week, at the end of which you will have the opportunity to learn if you qualify for the next available House Proud Home Sellers intake.
LETS TALK
Check out the sidebar for more great blog posts and don't forget to leave your comments or questions below. Join the conversation and let's help you achieve your home-selling goals!
Join us in the Facebook Group: Presentation Sells For House Proud Home Sellers